Vera Wang: Five Life Tips From The Billionaire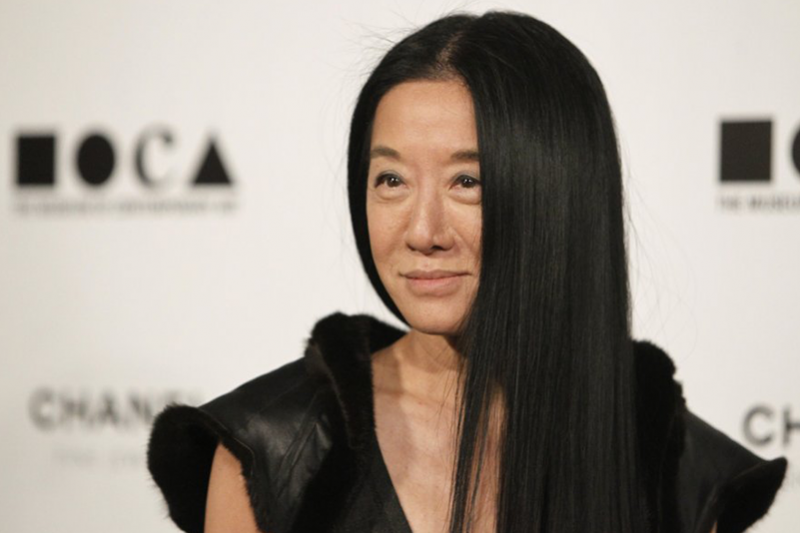 Few fashion designers have had a professional journey as remarkable and varied as Vera Wang. Her road to bridal-wear royalty had many twists and turns before she became the iconic designer she is today. Here are five pieces of hard-won career advice from the sixty-nine-years-old fashion veteran that rang so true, we wanted to pass on.
1. LEARN FROM OTHERS.
Why take all the stumbles alone? Wang spent seventeen years as a fashion editor at Vogue and three years at Ralph Lauren before she started her first bridal boutique in New York (at age forty!) "Don't be afraid to take time to learn," Wang is famous for saying. "It's good to work for other people. I worked for others for twenty years. They paid me to learn."
2. KNOW WHEN TO MOVE ON.
Though she started out as a figure skater with Olympic dreams, she realized in her late teens that there was a ceiling to her abilities. "As hard as I tried and as hard as I worked, I never really achieved the level that I wished," she said in a New York Magazine interview. Wang moved on to a career at Vogue, where she quickly rose to senior fashion editor. But, when she was over-looked for the job of Editor-in-Chief (it went to Anna Wintour), she left. It was shortly thereafter that she opened her boutique.
3. NEVER GIVE UP.
In interviews, Vera Wang has talked about her disappointments – as a figure skater and then as a fashion editor. Each time she was disappointed, she got up, re-calibrated, and took a different direction that played to her strengths and interests. This drive to never give up eventually led her to the right spot.
4. LOOK FOR NEW OPPORTUNITIES.
When planning her wedding to long-time boyfriend Arthur Becker, Wang hated the poofy, corseted dresses she saw. After spending $10,000 to make her own gown, she realized there was a market for bridal-wear geared to women with modern style sensibilities. With the help of her father (pharmaceutical giant C.C.Wang), Wang opened a Madison Avenue bridal boutique. The boutique took off and now, of course, Vera Wang wedding gowns are synonymous with the modern bride.
5. WORK REALLY, REALLY HARD. EVEN IF IT TAKES FOREVER.
"People have done far better than me in far shorter periods of time, but that wasn't my story," said Vera Wang in an interview with Business of Fashion. "It was brick by brick, client by client, store by store. It's been a trip of passion, but it has not been a quick trip. Nor has it been easy. And that is the truth."