Creams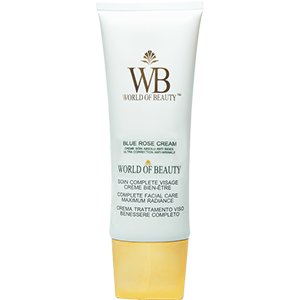 Blue Rose Cream
50 ml; 250 ml.
Instant Wrinkles minimize with pure Mediterranean blue rose essential oil Size: 50 ml; 250 ml.
Composition:
Microcapsules with pure Retinol and dipalmitylhydroxyproline, provitamins A, E, Panthenol, Vitamin PP, Chitosan, Soy glycine.
Act:
Anti-aging cream for face, neck, neck and chest. Microcapsules when applied to the skin are activated, releasing Retinol and Hydroxyproline - one of the components of collagen. The cream significantly smoothes wrinkles, has an antioxidant, tonic and moisturizing effect on the deep layers of the skin, strengthens collagen and elastin fibers, gives elasticity and elasticity to the skin. Has a pleasant soothing aroma.
It is used in the following procedures:
Anti-aging facial skin care
Rejuvenating care for the neck and decollete
Breast lift
Deep moisturizing