Face cosmetics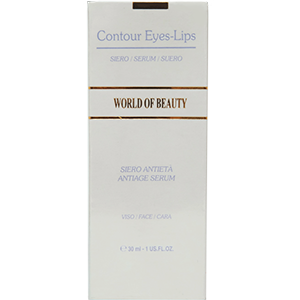 CREAM COUNTOUR EYES & LIPS ANTI-AGE
30 ml; 50 ml
Composition:
Tonic anti-wrinkle cream based on sulfuric thermal water, natural oils and plant extracts. The basis of the cream - Shea butter, Almond Sweet, Echinacea extract, Tocopherol (Vitamin E), provitamin E, provitamin A, Lecithin, Kumarins.
Act:
Oils Karite and Almond Sweet have an emollient, moisturizing and nutritional effect (due to the high content of vitamin E and polyunsaturated fatty acids - the basis for constructing cell membranes). Extract of Echinacea has antioxidant and membrane-stimulating activity.
The cream smooths the skin's relief, restores the elasticity of the epidermis, gradually reducing wrinkles.
It is used in the following procedures:
Drainage ("bags" under the eyes)
Lifting the eye and lips area