Body Applicator Wraps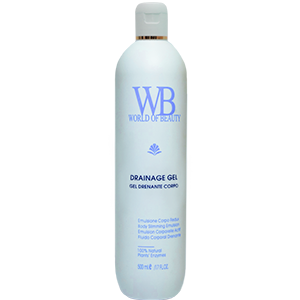 DRANAGE GEL CRIO
500 ml
Menthol, Almond Sweet Oil, Essential Oils Mint, Carnations, Ivy Extract, Horse Chestnut.
Act:
Gel for the body with a powerful cooling and soothing effect.
When applied causes local cooling, explained by the action of menthol. When cooled, the diameter of the surface capillaries decreases, but deep blood vessels expand, which leads to a powerful inflow of blood to the skin at the site of application. The drug has a remarkable tonic and drainage effect in the locations of cellulite.
Oil of peppermint improves peripheral circulation, relieves pain with rheumatism and gout. Carnation oil has an anesthetic effect. Ivy extract moisturizes the skin, improves blood circulation, relieves swelling, has a toning and anti-inflammatory effect. Horse Chestnut Extract contains a large number of flavone compounds that strengthen and tonify the walls of blood vessels, reduce the viscosity of blood and the possibility of blood clots in the blood vessels.
Drainage cryogel is designed for use in programs "Lymphatic drainage", treatment of various types of cellulite and obesity.
It is used in the following procedures:
Detoxification
Drawworks drainage
Mixed cellulite