Face cosmetics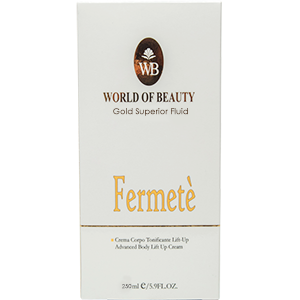 24K GOLD SUPERIOR ACTIVATOR
250 ml.
Anti age activator extraordinary facial activator, 100% pure concentrated of 24 Aminoacids, Fresh Botanical Extracts. To be used as a daily micellar essence water to improve skin apperance minimize age signs and give a progressive skin's protection. Ideal to be mixed with Gold Superior Mask to enhance its anti age action.
Active Key Principles:
24 Carat Gold: effective against free radicals, it is and outstanding aantioxidant. It reconstitutes the ideal cellular metabolism over time, giving a more homogeneous, compact and tonic appearance to the skin.
Ramified Amino-acids: immune-booster and compacting action. They rebalance the cellular metabolism, support the skin's own repairing methabolism.