SHANTALA OIL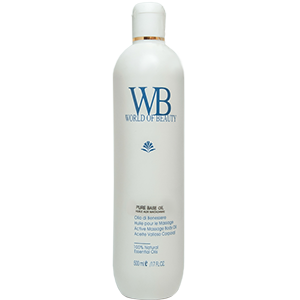 PURE BASE OIL
500 ml.
Composition:
Almond oil, macadamia nut, Chinese chicken oil (Jojoba oil).
Act:
The drug is the basis for the dilution of concentrated elixirs and pure essential oils. Vegetable oils, which are part of the base oil, contain a lot of vitamins A, B, E, K, as well as unsaturated fatty acids. The oil-base has antioxidant and moisturizing effect, promotes the restoration of cell membranes, eliminates peeling, smoothes fine wrinkles, smooths the skin texture, removes irritation on the skin.
All the vegetable oils that make up the base oil for aromatherapy are low molecular weight, able to penetrate deep layers of the skin and transport the active components of essential oils.