Face cosmetics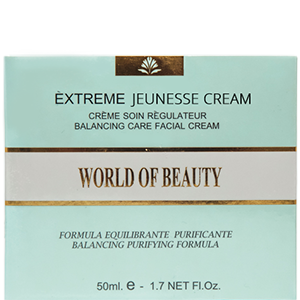 EXTREME JEUNESSE CREAM
50 ml.
Ultra Hydra Infusion Cream Nectar
Exhilerant re-energyzing skin nectar for normal to demanding and stressed skin's types. Visibly reduce the look of lines, revealing a firmer and smoother skin. Rich of pure natural anti oxidant, helps skin looking more radiant, younger with a renewed comfort.
Benefits: Ultra rich hydration, softness and anti ageing.